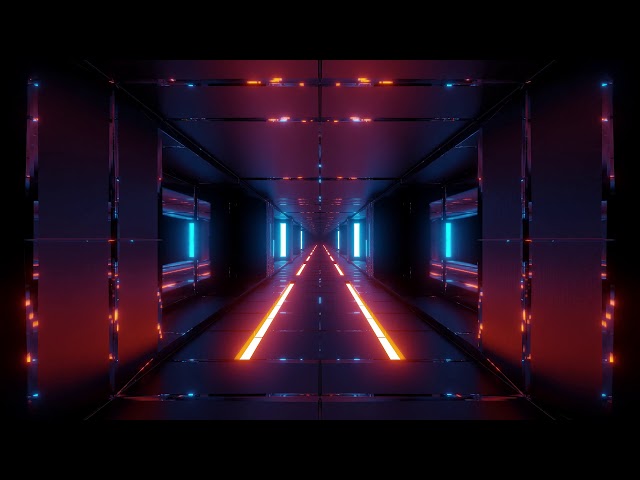 Publishing reports
Establishing reports or educational brochures on artificial intelligence for the general public.
Supporting
AI and digital initiatives in order to raise awareness and create societal added value.
Sharing advice
Knowledge for governments, companies and individuals for the economic development, ethics and against poverty and inequalities.
Sharing
Organizing forums and conferences in order to share expertise and connect professionals with non-professionals.
OUR PARTNERS ARE FROM ALL OVER THE WORLD
Seth Dobrin is an Exponential Change Leader and Life-Long Learner with a proven track record of transforming businesses via data science, information technology, automation and molecular techniques. Highly skilled at leading thru influence across complex corporate organizations as demonstrated by having built, developed and executed corporate wide strategies. Consistent theme throughout my career of championing exponential change by combining existing technologies and data science to create industrial scale processes including innovative automation, IT systems and analysis pipelines to support these.
Sidney Madison Prescott is the Global Head of Intelligent Automation (Robotic Process Automation, Machine Learning & Artificial Intelligence) at Spotify. In her role, Sidney partners with internal business units to strategize ways to transform business processes via automation. In January 2020, Sidney was awarded the prestigious 2020 Top 50 Tech Visionaries Award. In 2019, Sidney was nominated by the USA Women in Payments awards committee and a group of her peers, as a coveted "Rising Star in Payments" 2019 award recipient. In addition, the Women in IT global organization nominated Sidney for the 2019 Silicon Valley "Rising Star in IT" award.
Anand Rao is a Partner in PwC Advisory, with over 32 years of experience in industry and in research. He leads Artificial Intelligence efforts globally for PwC and is the Innovation Lead for the Emerging Technology Group. He is responsible for a team of practitioners who work with C-level executives, advising them on a range of topics. With his PhD and research career in Artificial Intelligence and subsequent experience in management consulting he brings a unique combination of business domain experience, statistical, and computational analytics expertise.
Vivienne Ming is an American theoretical neuroscientist and artificial intelligence expert. She was named as one of the BBC 100 Women in 2017. Also, Vivienne Ming published research on artificial intelligence in education and launched "Muse" which recommends research-based activities to help young people to empower their creativity and emotional intelligence. Finally, Vivienne supported several organizations to tackle poor education issues.
Michael is the founder of Plant Jammer. He launched an application that creates tasty AI-based recipes that give an unfair advantage to sustainable Food brands, Retailers, and Veggie box players. Michael and his team educate and inspire people in their homes to eat sustainably thanks to artificial intelligence. Plant Jammer won the IBM Watson AI Prize in 2018, the Creative Business Cup 2018, and Green Entrepreneur of the Year award by Veggie World 2019, Foodtech500 in 2020, Bloomer by COOP Sweden 2020, Techfounders by Aldi in 2020, and Good Food Makers by Barilla in 2020.
Roberto Croci is Managing Director for Microsoft for Startups MEA and a leading innovator in developing ecosystems where startups thrive. Roberto's expertise and candid approach have kept him in demand with major tech companies throughout his career. In his current role as the Managing Director of Microsoft for Startups, Roberto is building Microsoft's new division from scratch to create a better, brighter future for people around the world.
Susan Walsh is a well-known expert on data. She has years of experience in classifying data, working with multiple taxonomies. She has worked at the core of data classification and has managed, trained and developed large teams of data classifiers for a greater understanding of how spend data should be classified.
Jochen Biedermann serves as Managing Director of the World Alliance of International Financial Centers (WAIFC), an international non-profit association registered in Brussels. WAIFC represents 19 leading international financial centers across four continents. Also, he serves as the FinTech coordinator for the EU Financial Centre Roundtable. He is a member of the Advisory Council on FinTech of Astana International Financial Centre and a mentor at Accelerator Frankfurt, Plug and Play Tech Center, and the Qatar FinTech Hub.
He has been a startup founder, professor, Vice President and Executive Director at some of the largest international tech companies, successful startups and leading universities. He is fortunate to be one of the few experts in the world that has had a deep and rewarding scientific and industrial career in the area of AI and Machine Learning. He was recently named a Top 100 AI global leader by Deep Knowledge Ventures, based on his achievements in science, technology and business.
Among the 100 most influential people in data-driven business (DataIQ 100). Former Group Chief Data Officer at AXA (Insurance). 10+ years of experience at Telefonica in several management positions related to Big Data and Analytics. Co-founder of start-up and NGO. He is co-founder of the Spanish Observatory of the social and ethical impact of AI, and has published over 100 scientific articles about Artificial Intelligence, AI & Ethics, Knowledge-Based systems, and Semantic Web. He co-chaired numerous international workshops and conferences.
Michael is the CEO and founder of Faethm, a fast-growth scale up SaaS AI platform that is the world's data source for the Future of Work || www.faethm.ai || His company has built the world's largest data set about the impact of the Fourth Industrial Revolution on Jobs. At the Boston Consulting Group, he led and built the BCG Digital Ventures business across Asia, as part of the global leadership team, achieving team and revenue growth significantly over plan. Prior to BCG, he was the founder and joint CEO of a pioneering strategic design firm, S&C, the 19th fastest growing company in Australia in 2012, which was then acquired by BCG.
Yassine previously worked in strategy consulting where he led AI projects, and in VC where he invested in multiple SaaS businesses. He is also a community builder, and launched one of the largest tech recruiting events in France. He is currently the CEO & co founder of Kinetix - An AI assisted creativity platform for 3D production.
Renee is a product-driven and extremely motivated individual with a passion to understand how frontier technology can improve customers' experience. I am known for uncovering intrinsic user pain points for better product narratives, features, and positioning. She is responsible for 1000+ healthcare AI startups globally and developed strategy "Engage, Adopt, Celebrate" to streamline and amplify startups' activities. She promoted 392 startups' success across 10 key initiatives and contributed to NVIDIA became the new giant in healthcare in 2020 by Healthcare business news.
In 2018, Richard co-founded Dystech to develop the fastest, most cost-effective and most accessible assessment tool for dyslexia and dysgraphia. We use AI to recognise patterns and provide an accurate probability of dyslexia from age 8 and up. Richard is dyslexic and knows the power and the promise of early detection and the profound impact that can have on a person's life. It is his aim to get this tool into the hands of as many allied health practitioners, educators and parents as possible to ensure this first step - detection - is as quick and accessible as possible. Then the supports and interventions can begin.
Phil Fersht is a world-renowned analyst, writer, and visionary in emerging technologies, automation to drive customer impact and competitive advantage. Fersht coined the terms the "Digital OneOffice" and the "Hyperconnected Economy". In 2012, he authored the first analyst report on Robotic Process Automation (RPA), introducing this topic to the industry and is widely recognized as the pioneering analyst voice that has driven the evolution of RPA. Fersht was named Analyst of the Year in 2017 for the third time by the Institute of Industry Analyst Relations, which voted on 170 other leading analysts. HFS Research was named Independent Research Firm of the Year for 2017.
Yaniv is the founder and CEO of Tevel Aerobotics Technologies which is combining an airborne patented robotics platform, with sophisticated algorithms to create the world's leading autonomous concept for orchard harvest and management. Tevel develops a fleet of flying robots for performing picking, thinning and pruning tasks in orchards. Tevel's airborne approach provides a holistic harvesting solution to the farmer. Furthermore, Tevel's Artificial Intelligence (AI) software will enable revolutionary fruit sorting at the source, by picking the best fruit in the orchard, at the optimal, precise timing.
Dr Catriona Wallace has been recognised by the Australian Financial Review as the Most Influential Woman in Business & Entrepreneurship. Catriona is the Executive Chair of Boab AI - Artesian Capital's AI Accelerator. Based between the Australia and the US, Catriona is also the Founder & CEO of Ethical AI Advisory. Catriona is an Adjunct Professor at the Australian Graduate School of Management, UNSW and has achieved Advance Australia's highest award in Technology & Innovation for Australians working abroad. Catriona has been named among the Top 9 Female Entrepreneurs by the Sydney Morning Herald and Top 30 Women redefining business by Womens' Agenda. Catriona is one of the world's most cited experts and speakers on Artificial Intelligence, Responsible Technology, Ethics & Human Rights and Women in Leadership.
Greg is well-known for solving business use cases, such as Operative Pricing for commodity-based products has led him to deep dive the world of Artificial Intelligence. As the Head of Global Expansion of Amazon's Private Brands through Safety and Compliance, he uses technology and work with Data Scientists, Software Engineers and Business Intelligence Engineers to leverage Machine Learning and Big Data Analytics to design predictive models that enhance business decision-making and performance to accelerate growth, reduce Time to Market of products, monitor cross-geo compliance and import requirements, and ensure customer safety.
Stela Solar is the Global Head of Artificial Intelligence Solutions at Microsoft. She's passionate about emerging businesses and new technologies. Working at Microsoft since 2011, she began her career there as Senior Product Marketing Manager and progressively made it to the top as Global Director of AI Solutions and Strategy. As a world-class AI leader, Stela will help us in our projects AI for Ethics and AI against Inequalities.
After having completed his studies, Vincent Boucher worked as Management consultant at the Canadian Space Agency. In 2003, he quit his job to set up Quebec AI and Montreal AI as President, Founding Chairman and CEO. In that same year, he also created the Intelligence Foundation with the objective of 'inspiring, supporting and training individuals'. Vincent aims at making Quebec the world leader in AI by 2030 and wants to raise awareness about the benefits of AI for today and tomorrow's world, just like us. He is one of the top AI influencers to follow and will join us to contribute to our AI for Ethics project.
Prof. Idoia Salazar (PhD), Co-founder and president of the Observatory of the Social and Ethical Impact of Artificial Intelligence (OdiseIA). She is in the list of experts to assist the European Parliament´s Artificial Intelligence Observatory (EPAIO) and Principal Investigator of the SIMPAIR Research Group (Social Impact of Artificial Intelligence and Robotics), focusing mainly on the need for a multicultural approach to Ethics in AI. She is specialist in Ethics in Artificial Intelligence, professor in international degrees at CEU San Pablo University. Author of 4 books about AI and it´s impact. The last one: 'The Algorithm and I: guide to coexistence between human and artificial beings' (in Spanish). She is Country advisor (Spain) in the Advisory Board of International Group of Artificial Intelligence (IGOAI), Founding member of Springer 'AI and Ethics' journal and member of the Global AI Ethics Consortium. (GAIEC).